Admissions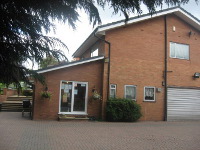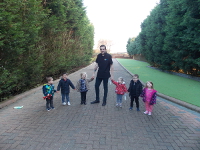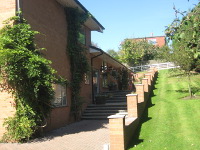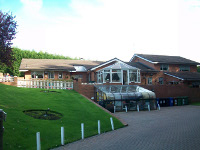 Fees Funding and Session Times - From April 2020
0 - 5 Years
Times
Price/Funding
Included
Full Week
7.30 - 6.00 Mon - Fri
£230 per week
Morning and Afternoon Snack
& Lunch
Full Day
7.30am - 6.00pm
£50 per day
School Day
9.00am - 2.30pm
£30 per day
Morning Snack & Lunch
Morning Session
7.30am - 1.00pm
£30 per morning
Morning Snack & Lunch
Afternoon Session
1.00pm - 6.00pm
£28 per afternoon
Afternoon Snack
Additional Hours
Between 7.30am - 6.00pm
£7.00 per hour
Upon Prior Agreement - Subject To Availability
Additional Unauthorised
Attendance
Between 7.30am - 6.00pm
£12.00 per 15 Minutes
2nd Sibling Discount
5%
NHS Discount
5%
Settling in sessions
Free of Charge
We are open all year round excluding public bank holidays.
We do not charge a registration fee nor do we ask for a deposit, minimal overheads enable us to provide very competitive prices.
Parent(s)/guardians are encouraged to bring their child to visit our nursery prior to their start date. Our settling in visits are free of charge and we have no "hard and fast" rule regarding the number of visits your child can attend, because we believe that both the child and the parent(s) need to feel settled prior to the initial start date.
Payment Details
We endeavour to accommodate all our parent(s)/guardians preferred payment methods, your individual preference will be discussed upon registration.
All child care vouchers issued by all leading providers are accepted.
3rd party payment providers are accepted i.e. college, employer's.
The Early Years Government Grant for children over three is honoured
Payment is required in advance according to your agreed contract terms and conditions.
Four weeks' notice in writing is required if you wish to withdraw your child from the nursery.
We always endeavour to accommodate our parent(s)/guardians requirements regarding additional hours and extra day requests along with changing their contracted booking pattern as needed, but please appreciate a four week notice period must be given along with confirmation from our management team prior to your request being granted this is due to our Adult: Child ratio requirements.
Payments are accepted via cash or cheque.
Unfortunately no deduction will be honoured for any absenteeism i.e. holidays, sickness etc.
Please note that due to additional staffing cost, late collections will incur an additional fee, at our discretion.
Parents to provide
Parents are advised to provide:
Nappies if applicable
A change of clothing
Suitable coat, hat, gloves, scarf for winter and sun cream and hat for summer
Suitable footwear (wellingtons/shoes)
Please label your child's items as we will not be held responsible for any that may go missing.
Please contact the nursery regarding our availability
Guide To Financial Help Towards Your Nursery Fees
Childcare Vouchers
Ask your employer about their provision of childcare vouchers. We accept all recognised childcare vouchers. If you require further information contact your local Children's information service.
Nursery Education Grant
The LEA early years government funding (grant) is for 3 and 4 year olds. All children are entitled to the funding, the term after their third birthday. The maximum amount of hours you can claim is 15 per week term time this is over 38 weeks (Term Time only). You are also able to claim the 15 hours over the full year by claiming 10/11 hours per week, an additional 15 hours is available for children who are eligible. Please contact the nursery for more information regarding Government Funding and your options.
A Parental Contract form will need to be completed stating that your child attends the setting and the sessions in which they attend. This is then sent to Stockport Council and the funding will be deducted off your nursery fees.
We are now able to offer two year old funding to those who are eligible, please see your health visitor for more information and a confirmation letter. This can be claimed the same way as the Three Year old funding.
Working Tax Credit
This is available to working people who have at least one dependent child. The amount to which you will be eligible will depend on your individual circumstances. For further information contact The Tax Credit Helpline on 0845 3003900.
Child Tax Credit
This is available to people that have at least one dependent child. You do not have to be working to claim this benefit. The amount you will receive will depend on your individual circumstances. For further information contact The Tax Credit Helpline on 0845 3003900.