The Team
We have an experienced team, who are all passionate about their jobs. Most staff are qualified to Level 3 or above, including 2 staff members who are Level 6 (Degree Level) which exceeds Ofsted's requirements. They all take pride in what they do and enjoy working in an enabling environment which provides experiences adapted to suit each child's personal needs, with stimulating resources, rich learning opportunities and challenges which allow children to discover the unknown and explore with assistance, support and guidance. The team have a strong partnership with each other and with all our parents and guardians alike.
Management
Our family based management oversee and assist within all areas maintaining a high standard, efficient, professional team adhering to all the required legislation, policies and procedures.
The management team are all skilled and experienced Early Years Practitioners, who endeavour to meet all the needs of the children and parents/carers. They are responsible for the nursery team which includes, Room Leaders, Early Years Practitioners and the chef. They ensure all staff are suitably qualified, all have an up-to-date DBS check and complete a continued suitability form every 6 months.
The management overseas the daily running of the nursery and works closely with the owners of the nursery to make sure that the service they run meets Ofsted National Standards for day care providers.
Our management team work closely with their fellow peers, parents and guardians offering assistance, advice, listening, communicating and addressing any concerns that may arise. Carefully and precisely appointing the correct candidates who have the ability to lead, maintain and carefully guide.
We are proud of our low staff turnover, a happy team that have been content within the workplace for decades.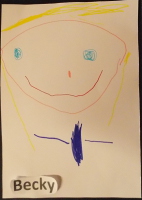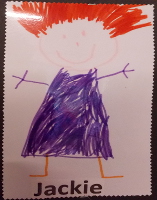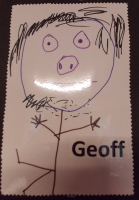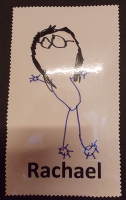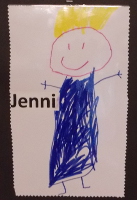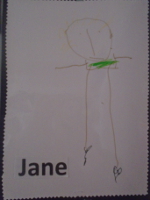 Early Years Practitioner (Key Person)
Every child at Glen Jakes Nursery is treated as an individual and this starts from the moment your child is first introduced to the nursery. We ask for your help to understand and find out about your child's interests, abilities and needs. With this information we then select the most suitable Early Years Practitioner to become your child's Key Person. The Key Person will help your child to settle in and achieve the most out of their time at nursery.
Your child's Key Person will be your main point of contact at the nursery. The Key Person will help your child to familiarise themselves with the setting and to feel safe and confident in it. They will guide you through your child's journey at nursery and work with you through significant milestones, weaning, toilet training and preparing for the transition to school.
The Key Person will work in partnership with the parents/carers and with other agencies to ensure the care and development for the child is consistent.